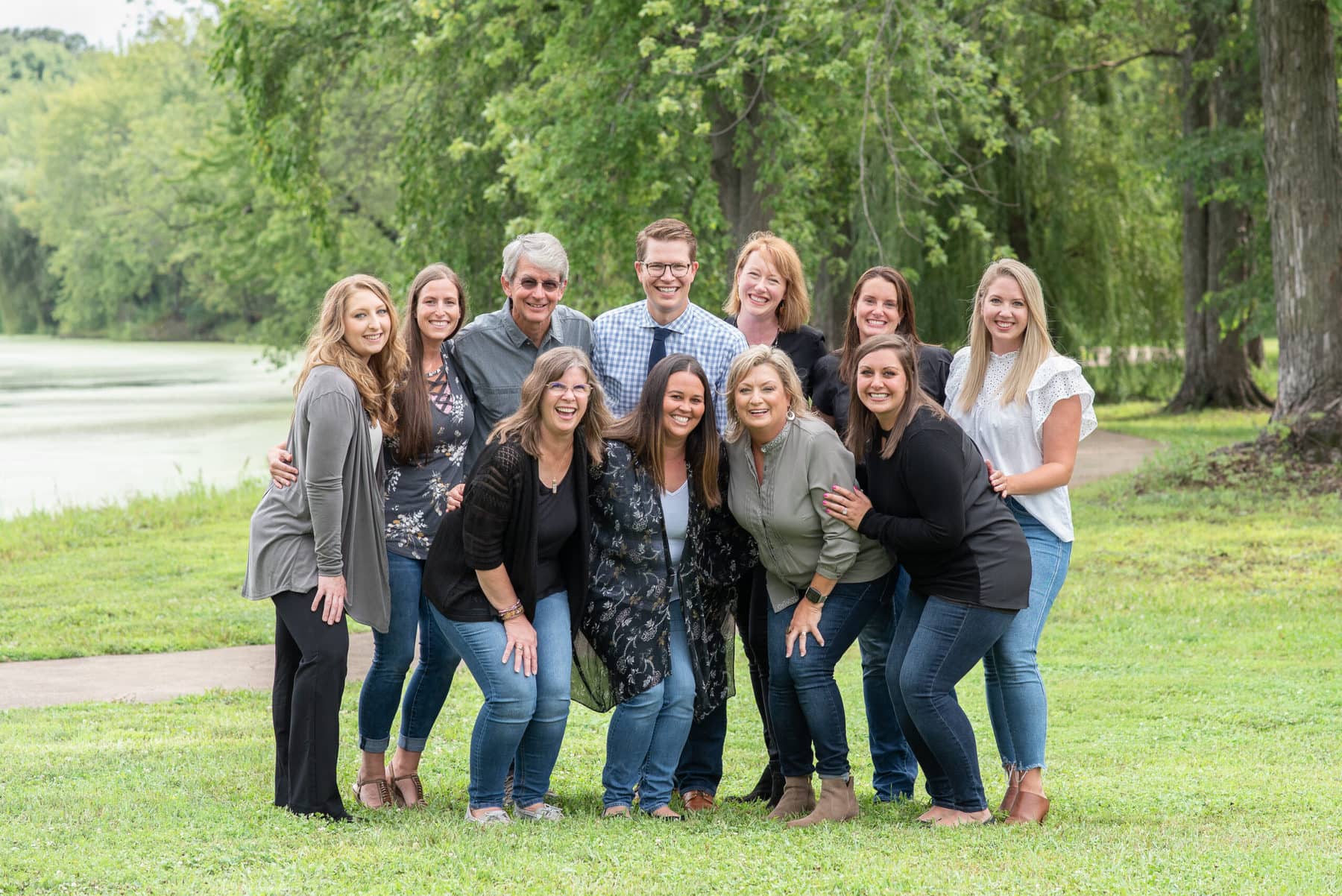 We have what is considered to be the finest team of dental professionals in this area. Our hygienists, certified & registered dental assistants and office personnel constantly continue their education to serve you better. They have the professional and personal qualities that ensure the quality and comfort every patient deserves.
Click here for information on Dr. Mann, Dr. Durand, and our staff.
We believe that most people can keep their teeth a lifetime. Prevention of disease is far more enjoyable, less costly and more rewarding for everyone concerned. Dental Health depends on good habits, proper nutrition, and regular professional surveillance. For this reason, all patients of record are placed on a regular preventive recall system.
Wabasha Dentistry loves new patients and has the following choices available for your first appointment:
BSee a hygienist and then a dentist
CFree consult only with a dentist
We welcome all dental insurance. Our staff will process and electronically send all forms without charge. We do ask that you bring your insurance cards and information with you on your first appointment. Our computer programs can give you an estimate of your insurance coverage.
Our fees are reasonable and competitive. Dr. Durand, Dr. Mann, as well as the staff, welcome any questions that you may have concerning fees and methods of payment. We offer our clients the option of payment in cash, check, or money order, on the same day of treatment to receive a 5% discount. For your convenience, we accept Visa, Mastercard and Discover credit cards. We offer payment plans for more extensive treatments. You may request one of our payment plan brochures by calling or stopping by.
CareCredit and Lending Club are flexible payment programs, specifically designed for healthcare expenses, that makes it easier for you to get the treatment or procedures you want and need. CareCredit and Lending Club are ideal for co-payments, deductibles, treatment and procedures not covered by insurance.
Dental financing that makes you smile. Paying for anything from braces to implants is easy with us. We're here to help you pay for the treatment your dental professional recommends. With a fast online application and flexible payment plans.
Our office does its best to handle all dental emergencies, 24 hours per day, 7 days per week. Once a patient's discomfort has been treated, we will suggest a prevention program to avoid recurring emergencies. You will be glad to know our patients, of record, experience very few discomfort problems.