Scott H. Durand, D.D.S. joined Wabasha Dentistry in July of 2012. Born in Park Falls, Wisconsin, Dr. Durand was raised in Richfield, Minnesota. He studied civil engineering at Illinois Institute of Technology in Chicago and architecture at the University of Minnesota. He spent a number of years in the residential architecture field before pursuing dentistry and still enjoys exercising skills attained with constant projects around the house. While attending the University of Minnesota School of Dentistry, Dr. Durand is an active member of several state and national dental organizations that promote lifelong professional education. He enjoys ALL aspects of general dentistry and is thankful for the opportunity to provide comprehensive care to our patients. Dr. Durand lives in Wabasha with his wife Emily, daughter Thea and son Heller. The Durands feel very fortunate to have the opportunity to live in this vibrant community. Dr. Durand currently serves on the Board of the Rotary Club of Wabasha and is a member of the City of Wabasha Planning Commission.
Dr. Robert J. Mann attended the University of Michigan and graduated with honors from the University of Minnesota with a Bachelor Degree in Science. He then received his D.D.S. Degree with High Distinction from the University of Minnesota Dental School. Dr. Mann is active in local, state and national dental health organizations. He is very involved in the community; schools, events and activities, including his church. Dr. Mann helped organize and lead the Wabasha Kellogg Area Community Foundation. He has conducted his practice of family dentistry in Wabasha for over 25 years. He and his wife Linda, have four grown sons and 2 grandsons.
Dr. Mann is experienced in all aspects of Dentistry and has given presentations as a guest lecturer on numerous occasions. He is proud of the fact that Wabasha Dentistry takes calls 24 hours a day, 7 days a week and is always available to members of the community with a dental emergency.
"If you have any dental concerns or questions, just call. We care and are here to help!"
Kathy, Clinic Coordinator
Kathy greets patients at the reception desk and keeps the business office running smoothly. She had the unique experience of working clinically before moving to the front desk. This experience and knowledge has helped her become a very valuable asset to our office. Kathy and her husband have 3 adult children and 6 grandchildren. Their family enjoys camping and horseback riding. Kathy keeps busy reading, biking and hiking.
MJ, Clinic Coordinator
MJ joins us with 25+ years of experience in office support. After growing up in Kellogg and then living in the twin cities, she and Dennis returned to Wabasha to raise their family. MJ and Dennis have three children and love being part of a community with so much to offer. She enjoys their children's activities, boating, and golfing.
"Your customer doesn't care how much you know until they know how much you care." -Damon Richards
Brittany, Patient Care Coordinator
Brittany joined our team in 2012. She performs many functions around the office including chair-side assisting, patient care coordinator, social media and marketing. We appreciate Brittany's endless smile and positive attitude. In her free time, Brittany enjoys spending time with her husband Jason and their dog Veda, boating on the river and relaxing with her friends and family.
"I love being a part of this amazing team, everyday brings something exciting and new!"
Emily, RDH
Emily is thrilled to join Wabasha Dentistry to help the team manage both clinical and operational aspects of the practice. For the last decade Em worked for Bloomington-based HealthPartners Institute as a Principal Project Manager providing strategic and operating support to federally sponsored research projects funded by the National Institutes of Health's National Institute of Dental and Craniofacial Research (NIDCR). Emily is also a Registered Dental Hygienist and completed her BS at the University of Minnesota's School of Dentistry in 2008. The best part of her research role was working with dental teams across the Midwest to conduct practical research on important questions that can be answered in real world dental settings.
Em is passionate about the health and vibrancy of Wabasha County and the surrounding region. She was elected Wabasha's mayor in 2019. She is a member of the National Eagle Center Board of Directors, the United Way Goodhue, Wabasha, Pierce Counties Board of Directors past-Chair of the Wabasha Heritage Preservation Commission, past Vice Chair of the St. Felix School Advisory Board, and a member of the multi-denominational Faith In Action Committee addressing community hunger and healthy food gaps for area residents. Emily and her husband Scott and two young children love living in Wabasha and enjoy the many wonders on and near the beautiful Mississippi River.
Molly, RDH
Molly joined Wabasha Dentistry in 2020 with several years of experience in the dental field. Originally from Alma, Wisconsin, she and her husband are excited to be building a home for their growing family in Wabasha, Molly enjoys spending time with her close-knit family and making many memories. She is excited to continue to meet patients as her and her family get established in Wabasha. Outside of the dental office, you can find Molly on the river, playing sand volleyball and cheering on the Packers!
Amanda, RDH
Amanda has been a Dental Hygienist since 2012, prior to her hygiene career she practiced as a dental assistant. She continues to further her education with multiple continuing education courses, so rest assured she can be as updated as possible for her patients. Amanda enjoys working with people and providing them with the oral care they need. Her philosophy is to treat patients like friends and family as she understands that coming to the dentist can be difficult for some people and she wants to make their visit as comfortable as possible. Amanda currently lives in her hometown of Cochrane, Wisconsin with her husband Peter, her pet rabbits Simon & Stewart and has a large fresh water fish tank. In her spare time she enjoys going to local wineries, being with friends, reading and going on the river.
"Working in a private practice has given me the opportunity to establish a close relationship and special bond with all my patients."
Kylie, RDH
Kylie joined our team in the Summer of 2022. She lives in Pepin with her husband and their 3 year old daughter. In her free time Kylie and her family enjoy horseback riding, fishing, hunting, boating and traveling to her hometown of Bayfield, WI. Kylie is very passionate about Dental Hygiene and is excited to be a part of the Wabasha Dentistry Family.
Johonna, LDA
We are proud that Johonna began her career at Wabasha Dentistry when she was just 15 years old! She started working after school and summers, decided on a career in dentistry, and has been a Licensed Dental Assistant since 2002. Johonna is married and keeps busy with 2 children. She likes spending time with her family & friends. She also enjoys boating and traveling with her family.
"I enjoy working with the staff and interacting with patients!"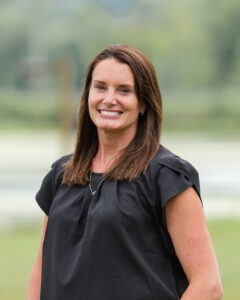 Stacey, LDA
Stacey joined the team in August 2021. She has been working in the dental field since 2017. In 2018 she became a certified and licensed dental assistant. Furthering her dental competency with completing certification in OSAP-DALE Foundation Dental Infection Prevention and Control in 2019, and in 2020 she became certified in Dental Sedation Auxiliary. She enjoys all aspects of dentistry, but loves seeing transformations from start to finish. She is excited to begin a new journey here at Wabasha Dentistry. Stacey and her family moved to Dumfries in 2017, and have enjoyed their hobby farm. In her spare time, she enjoys camping, horse riding and canoeing with her husband Ryan and two children Kianna (19) and Reagan (7). To relax she enjoys working out or shopping.
Ashley, LDA
Ashley joined Wabasha Dentistry in 2020 after a successful clinical internship. Ashley hails from nearby Nelson, Wisconsin, and is all about helping others and making a difference. She chose this career path due to dentistry continuing to evolve and it's variety. Ashley is very excited about interacting with and educating patients of all age groups on the importance of oral and overall health. Ashley enjoys capturing an instant out of life in photography, coffee dates with her best friends, exploring new places, shopping, and spending much needed time with her loved ones.
"There are thousands of languages in the world, but a smile speaks them all."
-anonymous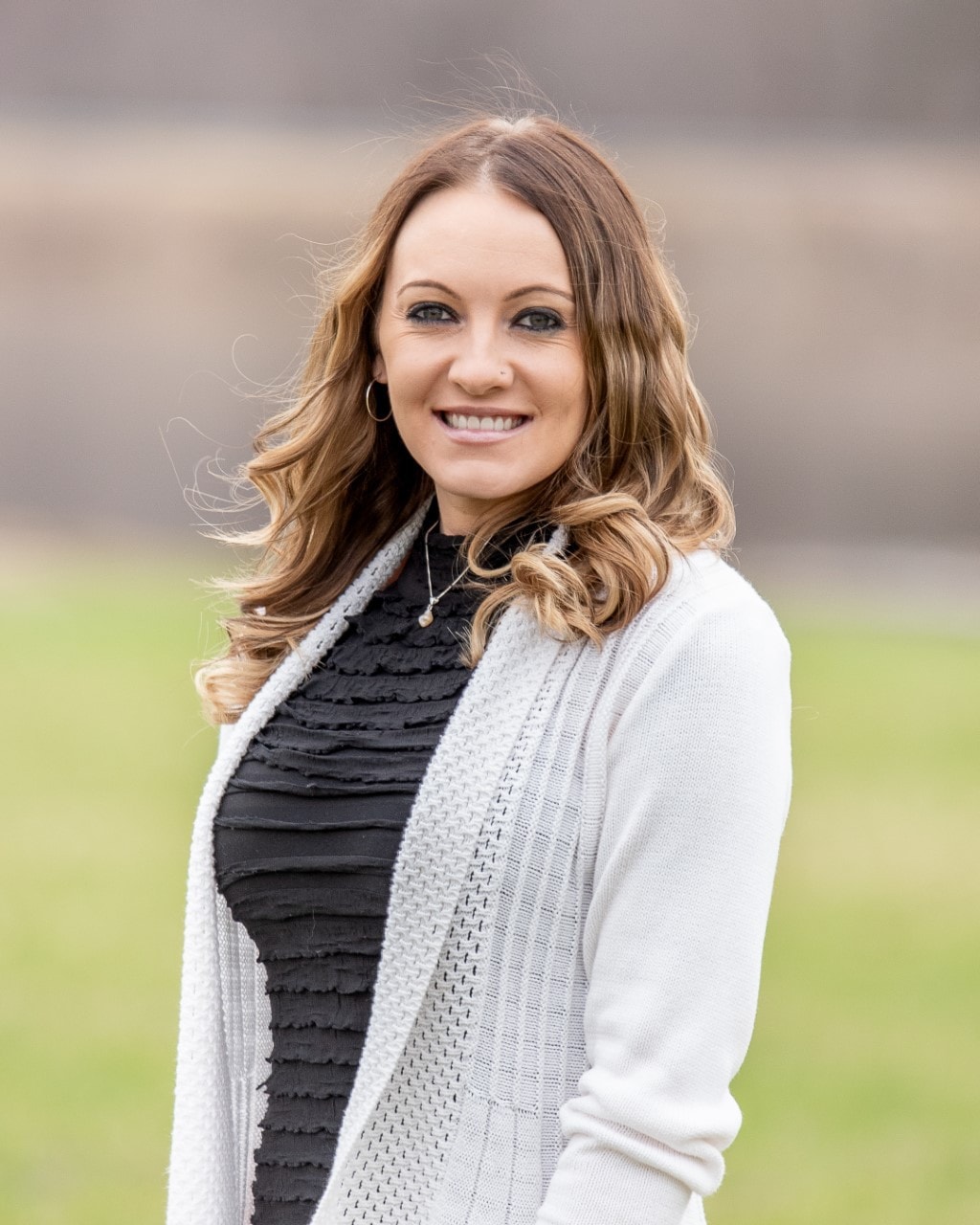 Lydia, LDA
Lydia started at Wabasha Dentistry in the Summer of 2020 and officially joined our team in January 2022. She is originally from Stockholm, WI. She found her passion for dentistry in 2018, she became a certified and licensed dental assistant in 2021. She enjoys helping others and making sure every patient feels comfortable when they come to our office. She loves the variety that general dentistry has to offer.
In her spare time you can find her kayaking with friends and family or working out at the gym.